Robert Mendelsohn, Ph.D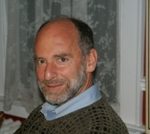 Robert O. Mendelsohn, Ph.D., gave a presentation on the "Economics of Climate Migration" at the Sixth International Conference on Climate Change, held in Washington, DC from June 30 to July 1, 2011.
Robert O. Mendelsohn, Ph.D. is professor of economics, professor of management, and the Edwin Weyerhaeuser Davis Professor of Forest Policy at Yale University. He has written more than 100 peer-reviewed articles and edited six books. The focus of his research has been the valuation of the environment. His most recent work values the impacts of greenhouse gases, including the effects of climate change on agriculture, forests, water resources, energy, and coasts.